My word for the month of February is
Transformation
.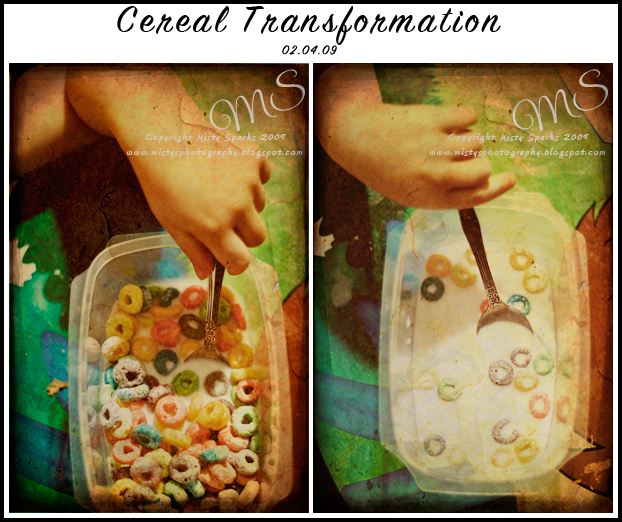 My little boy woke up and wanted some cereal. While he was sitting beside me eating, I was thinking of how the cereal in the bowl would change. Then it hit me... TRANSFORMATION! And I knew it would be perfect for the 'One Word' project going on by Shutter Sisters.
So, I got a before shot and an after shot. I thought leaving a few pieces of cereal in the bowl for the second image would be more interesting than just having milk.
I played an action I created on both photos. Then I added two textures to both (the same two to each). I also played a vintage action on it but I can't remember who created it, or else I would give them credit. I then just put my text naming what it was and today's date.