Tomorrow is my birthday & my husband is the sweetest, most loving husband
ever
! He got home from work at 4:30 this morning and left to go buy me a present.
I told him he didnt have to buy me anything, but he insisted. He's like "I'm not tired now and I'm afraid I will be tomorrow and wont be able to go, so I'm doing it while I can." He's a boilermaker and has been working ten hours shifts seven days a week (but away from home twelve hours because of the drive).
He returned home at about six thirty and let me have one of my gifts early. He bought me a 4gb card for my camera because he knows I'm always running out of room on my 2gb one. & he also knows that I take a lot of photos and that sometimes I have to switch over to jpg from RAW to have room to fit more. So, he solved my problem. SWEETIE PIE!
Then he turned around and was like "Surprise! Happy birthday!" and had me an adorable cake! Cant wait to eat it tomorrow because it looks yummy! I told him our little boy was going to be excited when he seen it because of the design. It has three balloons and he loves balloons. Sure enough, today when he woke up he went to the fridge wanting orange juice. He's like "MAMA! Surprise birthday cake! DADA, LOOK!!"
Just wanted to share my cute story and a few photos. Hope you all have a wonderful day tomorrow; I know I plan on doing so ;) *ha, ha*

Mm.. icing!




The colorful balloons!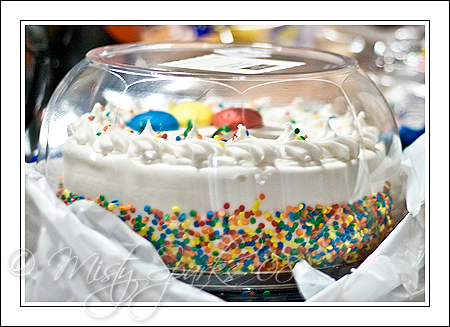 The pretty confetti sprinkles!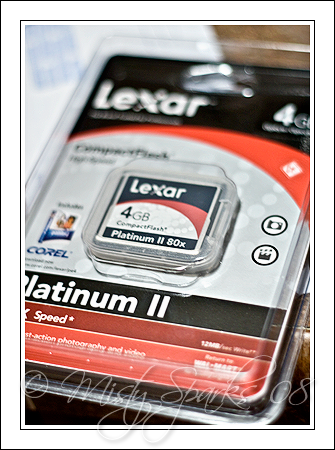 Woohoo, more room!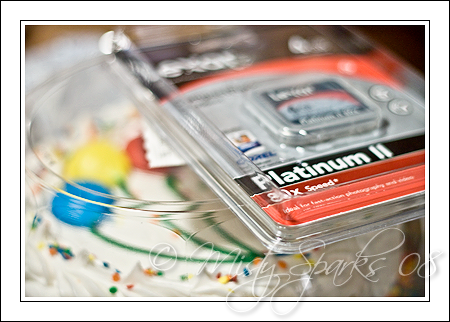 Both of 'em together!




My hubby also bought these HUGE hamburgers ("we're going all out for your birthday!) and cooked for us when he got home. Yum yum ~delicious!