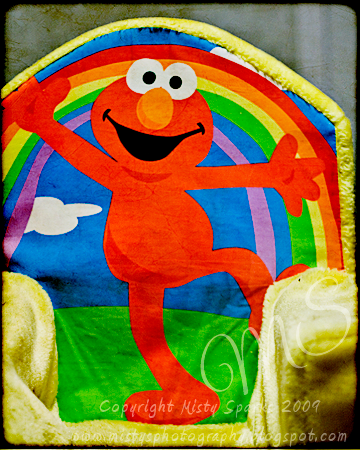 My son loooooooooooooves "Ehmoe" and this is his favorite chair in the whole entire world! We bought it for him at a KB Toys when we were up in West Virginia a long time ago. He sits in it every day.
Every Day!
I think instead of carrying around a 'blankie', this is his comfort thing. This chair goes all over the house with him. It's really sweet, actually.
I'm surprised he hasnt wanted to take it outside yet, but I'm sure that time is coming. Probably this Summer. Of course, I will have to tell him no because you cant really put a chair in the washer. He has a million other chairs though and some of them are the kind you can take outside.
But, still, this is his most loved and cherished chair of all. I know he won't be the only one who will be sad when he grows out of it. I wish you could keep kids little for a lot longer period of time because they grow up way too fast!
----
Credit: The texture I used in the Elmo photo came from borealnz on Flickr.