Nicholas Nischan - 1995-2008

Nicholas Yancy Nischan, born May 22, 1995, finished his race and received his reward on Saturday, Nov. 29, 2008, after a 61/2-year battle with cancer.

....

In honor of Nick and in lieu of flowers, the family prefers memorial donations to the Nicholas Yancy Nischan Foundation be sent to First Church of Christ, 287 Pomeroy St., Grayson, KY 41143. These funds will be divided between several ministries that are special to the Nischan family. In addition, a portion of these memorial donations will be used to establish a literacy outreach program.
You can also help if you shop online. The
First Church of Christ in Grayson
, which is where donations can be sent, was just added to
GoodShop
and
GoodSearch
. Go to
GoodShop.com
and follow the tutorial listed below (same concept applies if you go to
GoodSearch
).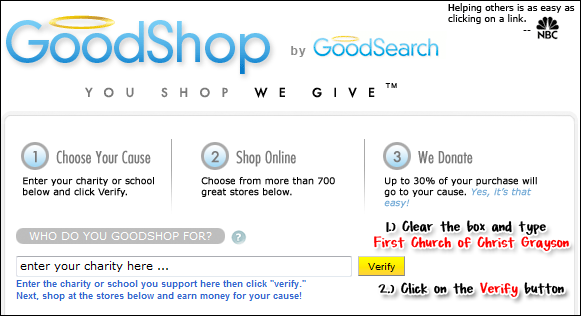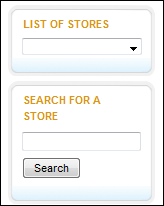 <---- You can search for more stores if you use these boxes that are located on the left side of the page!